Martha is a twitcher – she just loves to go bird-spotting in her garden every day.  One day she gets more than she'd bargained for when she spots a rather large and funny-looking bird.  She consults one of her books and discovers that what she's spotted is a Dodo.  But everyone knows Dodos are extinct.  Aren't they?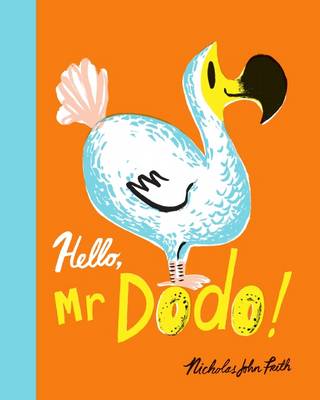 Martha and the Dodo soon become firm friends and while away the summer days playing snap (badly) and eating doughnuts by the dozen.  Nobody else must know about Mr Dodo; Martha would hate for him to become extinct.  Unfortunately one day, despite her best efforts, the truth slips out and Martha has to do some quick thinking to keep Mr Dodo safe.
I really loved the retro feel to the illustrations in this book and also liked the clever insertions of other texts into the story (such as Martha's animal encyclopaedia and bird-spotting guide.)  They add another layer of interest to the book.
The story itself is a charming tale of friendship and secrets which is sure to encourage readers to take a fresh interest in the natural world outside their windows (it may also encourage them to eat doughnuts and suddenly have an imaginary dodo friend!)
Dodo, don't miss it!
Library Girl.
*Thank you to Scholastic for sending me this copy to review*