Have you ever dreamed of flying through the clouds on the back of a ferocious flame-throwing beast?  Then this handbook is the thing for you…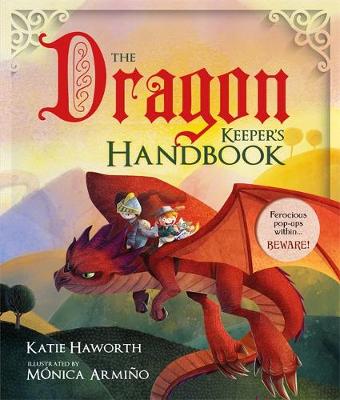 This fabulously interactive book written as a 'non-fiction' guide to raising, caring for and training your pet dragon.  It boasts an impressive range of pop-ups, flaps and fold-outs hidden with the beautifully illustrated pages.
There is plenty to look at, explore and marvel over within its depths.  I liked the way the made-up and mythical were interwoven.  Dragon slayers from ancient tales stand proudly alongside pages on learning to ride your dragon and dragon communication.
My young testers declared that this book was, 'Awesome!'and I have to say that I agree.  A definite must-have for wannabe dragon riders everywhere.
Library Girl.
*Thank you to Templar for sending me this title to review*