Everyone's favourite animal author has just released these two fab new titles about children struggling to fit in to new schools.
Furry Friends – Sophie's Squeaky Surprise (illustrated by Clare Elsom)
Sophie and her family have just moved to Paris from England and Sophie's having a hard time making friends – the girls at her new school just aren't very nice.
Homesickness and missing her old friends threaten to overwhelm Sophie until she meets Josephine.  And Josephine just happens to be a furry and very squeaky guinea pig with a penchant for lavender macarons!
Could Josephine be the one to help Sophie stand up to the school bullies?
Full of quirky humour and sure to be popular with Holly Webb's dedicated fans.
The Pocket Dog (illustrated by Sharon Rentta)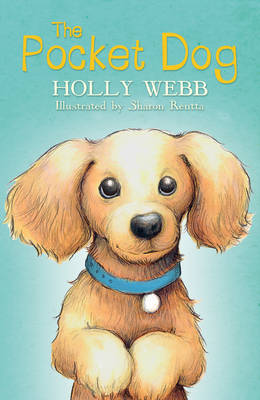 Kitty is quite happy with things exactly how they are.  Unfortunately, when a new girl joins her class, Kitty's friends are keen to take her under their wing, making Kitty feel left out.
When Kitty starts being mean to her friends to make herself feel better, she just can't seem to stop herself.  If she'd not careful, nobody will want to be her friend any more.
Will Frankie, her little puppy, give Kitty a way to make it up to her friends?
Perfect books for developing readers who are ready for chapter books.  Anyone who is having friendship difficulties, or who just loves animals, will enjoy these heart-warming books.
Library Girl.
*Many thanks to Scholastic for sending me these books to review.*