So what's special about 14th February 2017?  That it's St. Valentine's Day?  Well yes, but that's not what I want to talk about.  It also just so happens to be……..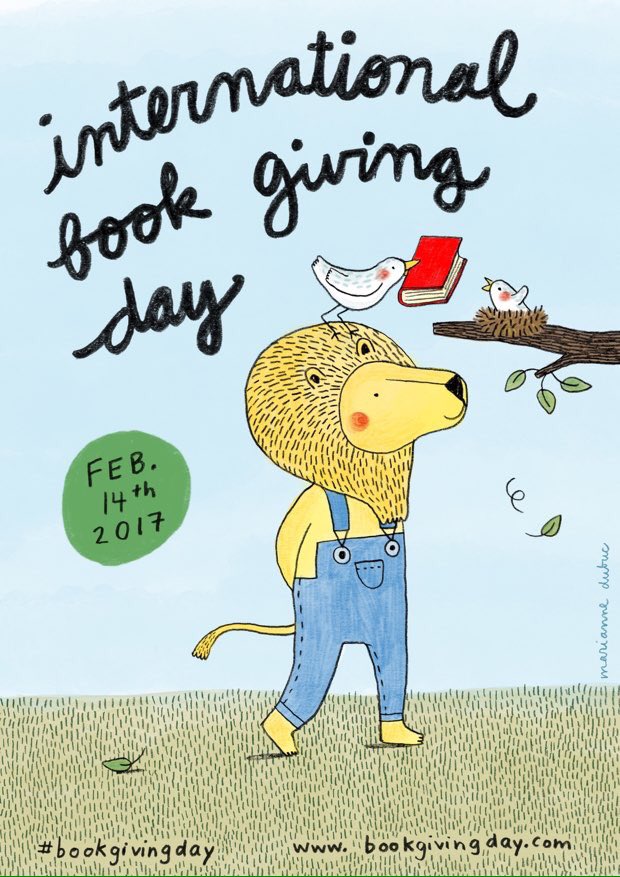 What better way to show your love to someone than by giving them a great book to read?Tomorrow, people all over the world will be sharing, giving and donating books to others.
Perhaps you have a book you've read, loved, and know that one of your friends would enjoy?  Maybe you've outgrown and book and think someone younger might like it?  Get involved and give a book.
I'm always trying to get people to read new books and am lucky enough to be sent lots to review.  As much as I would love to keep them all for myself after I've read them, most of them get donated to our school library or friends.
For International Book Giving Day, I shall be donating a pile of books to my son's pre-school.  They are always crying out for new books as toddlers are always very enthusiastic, but perhaps not always the most careful, of readers.
Think about it – what could you do?  Spread the joy of books far and wide!
Library Girl.