Having loved the first book in this trilogy (Beetle Boy), when I found out that there was a limited edition of Beetle Queen with sprayed edges, I was straight on-line ordering myself a copy. And it was worth it!  The yellow ladybird spots are a true delight.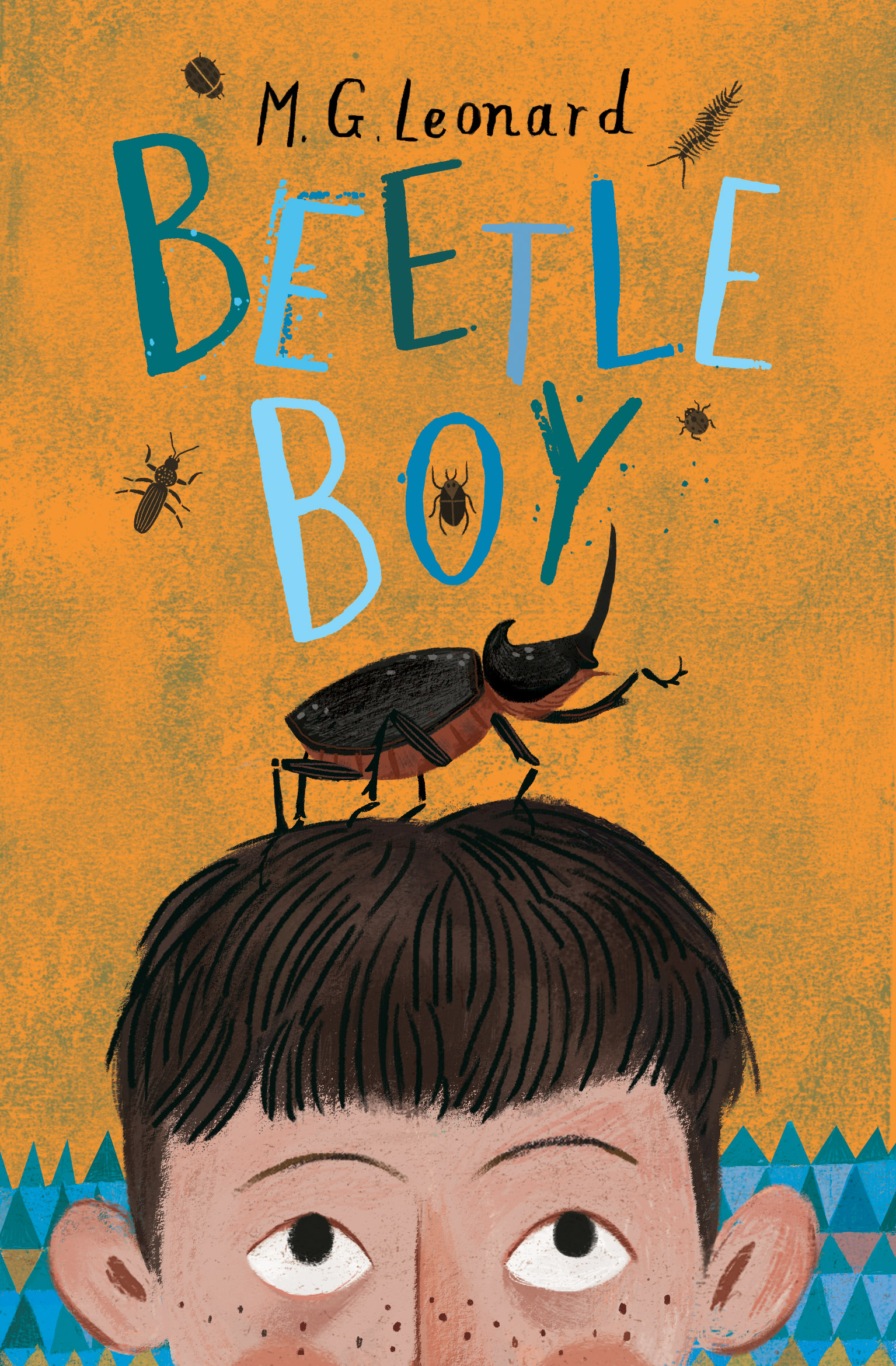 Let me just fill you in quickly on 'Beetle Boy.'  This book sees Darkus trying to find his  missing father who disappeared in mysterious circumstances when working at the museum one day.
With the help of two new friends, Virgina and Bertolt, Darkus uncovers a mug mountain in the disgusting house next door, which appears to be inhabited by strange and marvellous breeds of super-beetles.  This then leads him to the house of renowned designer (and beetle fanatic) Lucretia Cutter.
Things quickly take a turn for the worse when Darkus and Baxter (his pet rhinoceros beetle) realise that Cutter Couture is creating more than just beautiful gowns and handbags.
Such a brilliant, brilliant book!  If you didn't like beetles beforehand, you will after reading this.  I learnt a lot of interesting new facts after these under appreciated creatures.  Speaking of interesting facts, when I spoke to M.G. Leonard last year at a conference, she told me that spraying the edges of this book actually cost more than printing the rest of it altogether and that there was only one factory in the whole of Europe with the equipment to do it.
Click HERE to watch a video of M.G. Leonard talking about her book and why she wanted to write about beetles.
Now, on to 'Beetle Queen'!  As I said, I was very excited to read this book, and I wasn't left
disappointed (it was so good I didn't even notice this T-Rex sneaking up behind me!).  I think this story takes a darker turn, with the secret of Lucretia Cutter's transformation being revealed, alongside her ever-increasing desire for power.
Darkus's dad seems to be back working with Lucretia and he's desperate to work out why.  However, Darkus's dad has forbidden him from investigating the maniacal Ms. Cutter any further, and her evil black and yellow ladybird spies are making it very difficult for Darkus and the gang to keep their investigations secret.
Their hopes rest on Lucretia's aspiring movie star daughter, Novak, but she has her own reasons for fearing 'Mater' above any other.
An absolutely cracking read – the perfect adventure!  I cannot wait for the release of the final instalment in 'The Battle of the Beetles.'  I shall definitely be first in line for a copy when it's out.
Happy reading, entomologists!
Library Girl.