Remember, remember the fifth of November, gunpowder, treason and plot…
I am very excited to feature 'Black Powder' on the blog as I'm lucky enough to have Ally Sherrick visiting my school to work with Year 5 very soon.  Watch out for a special post next week!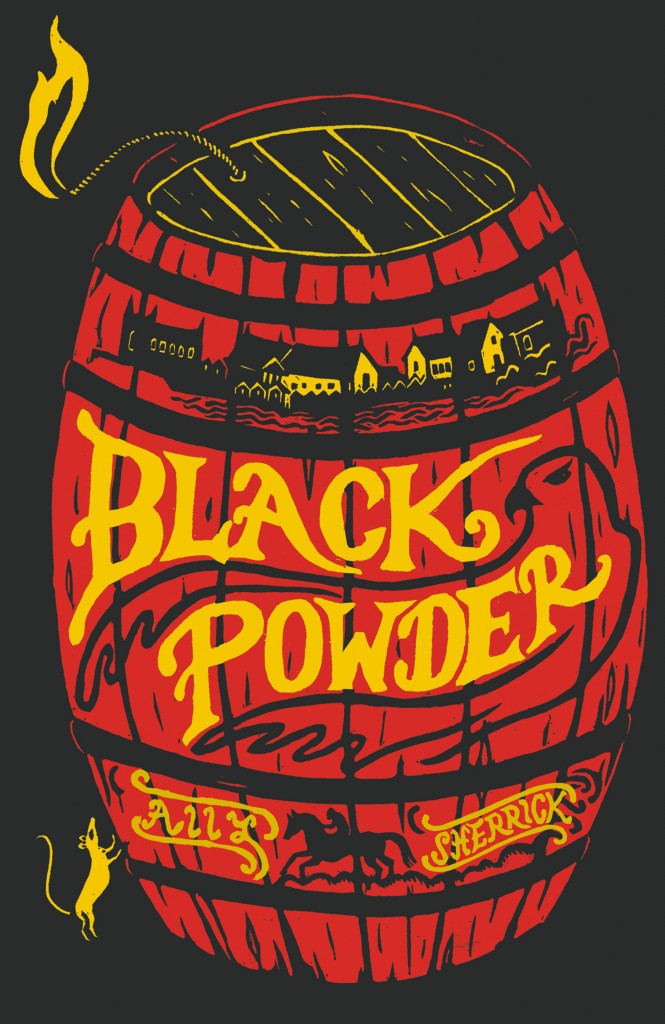 This explosive novel whisks the reader back in time to England, 1603.  A time when King  James I ruled the land and continued the arrest and torture of Catholics, a campaign started by his cousin, Queen Elizabeth I.
When twelve-year-old Tom's father is arrested on suspicion of priest smuggling, it's a race against time to save him from the hangman's noose.  After failing to get any help from his rather well-to-do relation, Viscountess Montague, Tom strikes up a deal with a dark and mysterious stranger known to him only as The Falcon.
However, when they arrive back in London, it becomes clear to Tom that he may have become tangled up in a murky and treasonous plot.  A plot involving gunpowder, the opening of parliament and the death of the protestant King.
Unable to trust those around him, Tom must rely on his own wits and courage to rescue his father as his loyalty is put to the test.
I have to confess to loving a book with a historical setting, and this one didn't disappoint me .  Based on real characters and events, Ally has cleverly approached the well-known plot from another angle by focussing on the character of Tom and the terrors he faced.  It provides a great introduction to what life may have been like at the time for those having to keep their religion secret or risk persecution – still a pertinent issue in today's society.
Although I knew how events turned out (according to the history books), I was kept guessing all the way through – would Tom rescue his father or not?  Would he manage to avoid arrest himself, or worse?  A truly thrilling read and highly recommended to confident readers.
Stay safe this Bonfire Night!
Library Girl.