Do you remember playing the memory game 'I went to the supermarket and bought a….'?  If so, you'll love this brain-teasing beauty!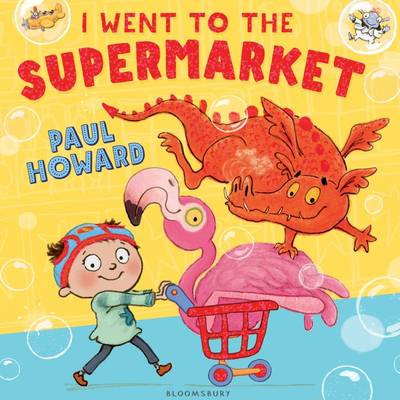 This supermarket is a little different to your average store.  There are all sorts of weird and wonderful items to be bought and remembered: superhero pants, fearsome granny pirates, dancing aliens… the list goes on!
A brilliant opportunity to test children's memories and have some fun at the same time.   What items would you have on your shopping list?
We would recommend this book to all those who love colourful illustrations, crazy ideas and having fun while they're reading.  It's also a great chance to share a book as a whole family as everybody can join in and make suggestions.
Right, we're off to stock up on superhero pants.
Library Girl and Book Boy.